THE DOMINION
One of the finest halls at Le Meridien, Bangalore, Dominion hall has an outdoor attachment in the form of a patio as well as poolside and garden area as dining space. A popular venue for evening functions, the hall is also used for conferences & seminars, board meetings & cultural performances.
Located in the Lower Lobby of the hotel, it can accomodate upto 200 guests depending on the seating arrangements. The Dominion also has internet connectivity.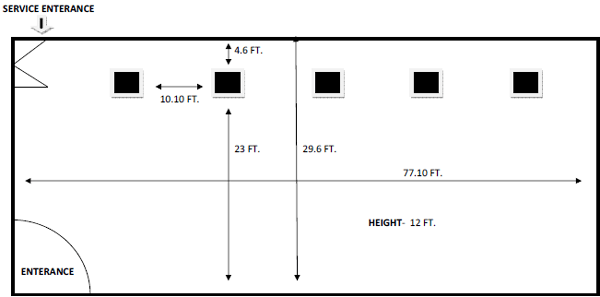 DOMINION HALL SPECIFICATIONS
LOCATION – LOBBY LEVEL
– PILLAR
INTERNET – YES
LAN LINE – YES
DAYLIGHT – YES
DOOR HEIGHT – 7.8 FT. DOOR WIDTH – 6. 10 FT.